As the COVID-19 outbreak is unstoppable and increasing globally, The office would like to urge each and everyone to take necessary precaution and stay safe and healthy.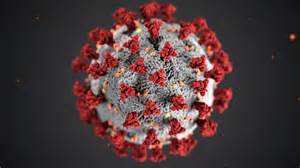 Alongside all departments are requested to earmark your substitutes and share necessary information to each other so that when one falls sick the other  is prepared and able to take all responsibility without hindrance in work.
Special alert to :-  
Choki Gyeltshen and Sonam Thinley:  both are asked to involve each other in compiling Rota as well as preparing the month's salary in the HRMS so that the salary is being released timely and more accurately without delay unaffected.
Sharing information on COVID-19 :
People may be sick with the virus for 1 to 14 days before developing symptoms. The most common symptoms of coronavirus disease (COVID-19) are fever, tiredness, and dry cough. Most people (about 80%) recover from the disease without needing special treatment.
More rarely, the disease can be serious and even fatal. Older people, and people with other medical conditions (such as asthma, diabetes, or heart disease), may be more vulnerable to becoming severely ill.
People may experience:
cough
fever
tiredness
difficulty breathing (severe cases)
For informational purposes only. Consult your local medical authority for advice.
Source: World Health Organization